Announcements
10/30/2023 - LiMSforum is pleased to offer LiMShelp consulting to our laboratory members at no charge
LiMSforum publishes the LiMSpec to help your laboratory develop your LIMS requirements. Today, LiMSforum now provides free LIMS consulting services to our laboratory members to help utilize the LiMSpec to capture all of the laboratory user requirements specifications (URS) and to develop a set of requirements that reflects the LIMS needs specific to your lab. To learn more about this offering, please click here.
Featured Books
LIMS Selection Guide for ISO/IEC 17025 Laboratories
Featured Content
---
---
---
---
---
---
---
---
Journal Articles
11/13/2023 - Quality control in the clinical biochemistry laboratory: A glance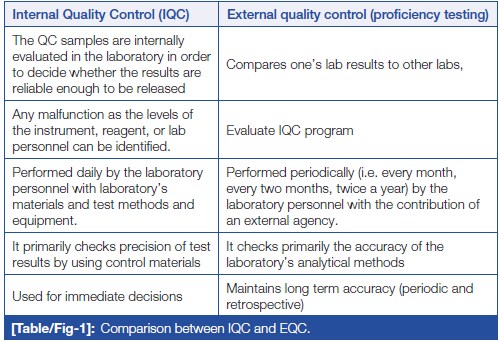 In this 2023 article published in Journal of Clinical and Diagnostic Research, Naphade et al. provide a brief introductory-level review of the importance of quality control (QC) to the clinical laboratory. After a brief introduction on clinical lab testing, the authors analyze the wide variety of sources for laboratory errors, covering the pre-analytical, analytical. and post-analytical phases. They then introduce the concept of quality control, followed by explaining how QC is implemented in the laboratory, including through the use of QC materials, statistical control charts, and shifts and trends. They conclude this review by stating that "reliable and confident laboratory testing avoids misdiagnosis, delayed treatment, and unnecessary costing of repeat testing." They add that given these benefits, "the individual laboratory should assess and analyze their own QC process to find out the possible root cause of any digressive test results which are not correlating with patients' clinical presentation or expected response to treatment."
Upcoming Trade Events
11/16/2023 - Paperless Lab Academy® 2023 USA
MASTER YOUR eDATA LIFE CYCLE: The Paperless Lab Academy® is thrilled to finally land in the United States after so many requests from sponsors and attendees. We celebrated the 10th edition in Europe and are now coming to the U.S. with a strong and thought-provoking program to discuss everything about mastering your data life cycle. Register now and discover the program.