Home
Blogs
Known variously as coronavirus, COVID-19, novel coronavirus, 2019-nCoV and SARS-CoV-2, the current global pandemic has been reported in 191 Countries and Territories around the world as of March 23, 2020, with over 350,000 confirmed cases and more than 15,000 deaths. These figures are being tracked in real time by the Center for Systems Science and Engineering (CSSE) at Johns Hopkins University.
---
Disaster management is, in a nutshell, about preparedness. Of course, the primary challenge in preparedness is anticipating just what it is for which you are preparing. In the case of disaster management, the possible scenarios vary a great deal – with some being virtually impossible to foresee – so any management plan faces potential failure right from the outset.
---
Nigel Mouncey, PhD is the Director of the Joint Genome Institute (JGI), a U.S. Department of Energy Office of Science National User Facility located at Lawrence Berkeley National Laboratory in Berkeley, California. Previously, Dr. Mouncey held increasing leadership roles at Dow AgroSciences, most recently as the Director of R&D for Bioengineering and Bioprocessing. Before that, he led research groups at DSM Nutritional Products and Roche Vitamins. We sat down with Dr. Mouncey to discuss the most exciting ongoing developments in genomic research and how data will continue to shape life science R&D.
---
"Classic!" That's a veteran lab member's response when a new PhD student recognizes that a plasmid doesn't have the expected sequence. I have personally heard this, and I have seen it happening around me many more times. DNA constructs from other labs, or even from former members of your own lab, can often be poorly documented. As a result, scientists waste time and resources by having to recheck or redo previous work. And that's just the tip of the iceberg when it comes to data management challenges in a highly dynamic and resource-limited academic environment. In this environment, working practices and structural constraints have tended to prioritize innovation before documentation. Fortunately, this has been changing for some time, as data-driven biology and society have demanded well-characterized research and open science in order to make research more reproducible and more transparent.
---
LIMS can contribute significantly to the efficient management of any biobank facility. With every aspect of specimen handling from collection through storage, processing, distribution, and eventual disposal to be considered as well as the need to manage all the associated data and information, ISBER (International Society for Biological and Environmental Repositories) has published a set of recommendations (the ISBER Best Practices: Recommendations for Repositories Fourth Edition) for the most effective practices for managing biological and environmental specimen collections and repositories. ISBER has also created a very useful self-assessment tool to allow biobanks to evaluate how well their facilities already comply with the best practices. In a recent webinar Autoscribe Informatics explained how the Matrix Gemini Biobank Manager configuration addresses the recommendations from ISBER. This webinar is still available to view.
Journal Articles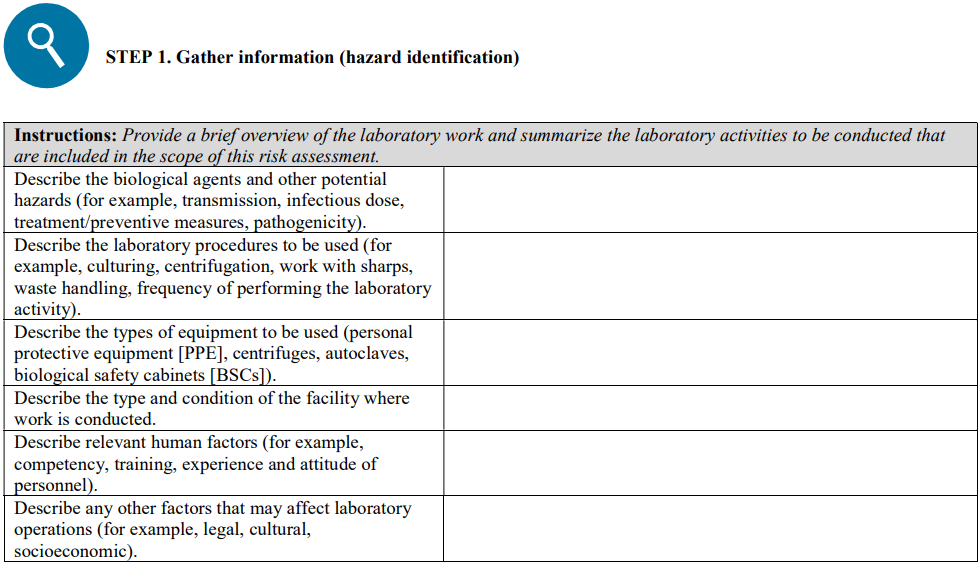 Again, not a journal article, but here rather we have another interim guidance document by the World Health Organization (WHO), this time in regards to laboratory biosafety related to COVID-19 testing. Effective March 19, 2020, this guidance document, complete with references, addresses laboratory biosafety principles to consider when handling and testing specimens believed to contain the COVID-19 virus. The WHO provides a bit of background, provides an overview of the key points, and then discusses those points in further detail. They also include two annex items: the core requirements of good microbiological practice and procedure (GMPP) and a risk assessment template for laboratories to borrow from.
---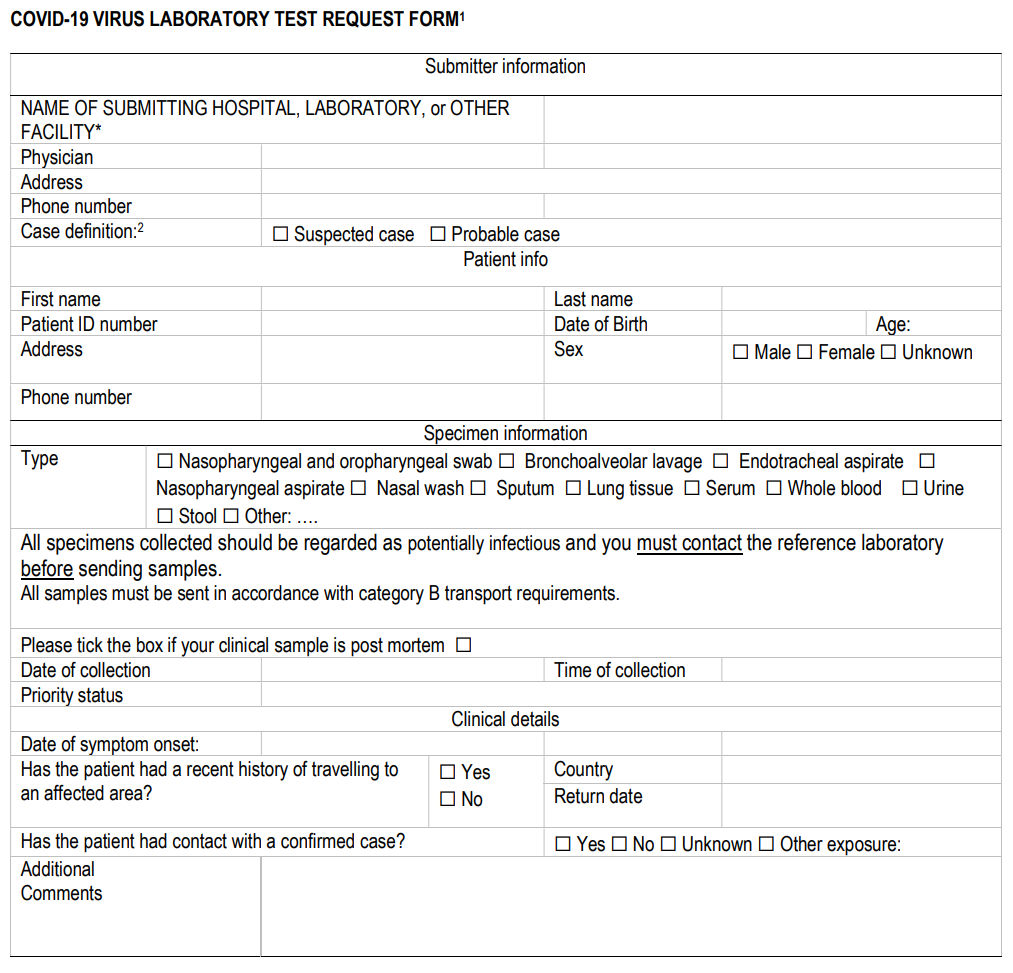 Breaking from the norm, rather than a journal article, this document represents official interim guidance on laboratory testing for COVID-19 from the World Health Organization (WHO), effective March 19, 2020. This guidance document, complete with references, addresses laboratory testing guidance principles for testing patients who meet the case definition for being infected with the COVID-19 virus. The WHO provides a bit of background, then addresses specimen collection and shipment, laboratory testing procedures, and reporting. They also include where further research must tread, as well as an ISO 15189:2012-compliant COVID-19 laboratory test request form. WHO closes by encouraging "the sharing of data to better understand and thus manage the COVID-19 outbreak, and to develop countermeasures."
Upcoming Webinars
---
---
Upcoming Trade Events
---
---
---
---
---
Bid Opportunities
---
---
---
---
---
---
---